The REACH Mama Podcast is about the REAL stories of successful multicultural moms- the good, the bad and the messy.
You will gain insight from career-driven moms who skillfully manage careers and kids.
Guests will include CEOs, Entrepreneurs, Authors, and leaders from different industries. It is our hope that through these interviews you are empowered, inspired and motiviated to REACH your dreams.
Search on itunes or follow this link (if new to podcasting, there is a podcast app on all iphones)
Listen through Stitcher
Listen through Libsyn
Listen through Google play, Soundcloud and Spotify
(Please subscribe, download episodes and leave a review on itunes so we can be chosen for New & Noteworthy)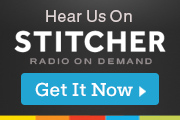 Listen here on Itunes
Listen here on Soundcloud